This Astonishing Tactical Smartwatch Is The Perfect Companion To Help You Achieve All Your Fitness Goals! Designed With 24/7 Heart Rate & Sleep Monitor, Multiple Sports Modes, Dayband Apps, Smart Reminders, Energy Saving Large Capacity Battery, Remote Camera Control, And The Best Quality Materials, This Fascinating Smartwatch Will Completely Change Your Fitness Experience! 
---


UI Clear Design: This brilliant watch was designed with a clear user interface, easy to use, simple, and user friendly so you can have the best user experience!

Multiple Sports Modes: Designed to provide you with 24 hours of sports monitoring so you can see your progress and advance in your fitness goals.


DayBand Apps: Comprehensively record your exercise/health information to achieve your fitness goals easily.


24/7 Intelligent Heart Rate Monitor: This brilliant smartwatch also boasts 24/7 heart rate monitoring. This is a monitor that uses flashing LEDs to penetrate the skin and detect blood flow. When light is reflected off the flow of blood, it's captured by the sensors. The algorithm then gets to work to produce heart rate data.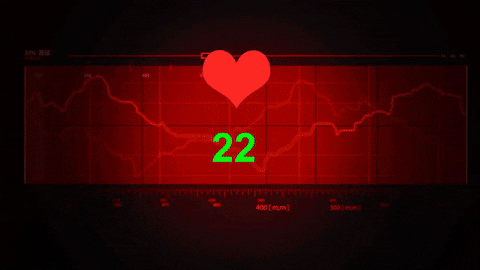 Smart Reminders: Receive your most important notifications on your watch, text messages, calls, reminders, and app notifications for your greatest convenience.


Intuitive Single Touch Mode:  Finely engineered with  Touch Screen feature, it delivers a more natural and responsive experience, so you can tap, swipe, and pinch in an instant and use the watch more conveniently and easily.

Professional Waterproof Design: Features an IP68 Waterproof design which makes it safe to wear during rain or while swimming.


Remote Camera: Allows you to control your phone's camera by using your watch.


Energy Saving Battery: Is fully charged in 3 hours and can be used for 10 days.


Sleep monitoring: Synchronize your sleep time every night and analyze your sleep quality through a sleep trend chart; accurately monitor your overall effective sleep time and movements every night to better understand your sleep quality.

Shake to wake up the screen: This feature makes it extremely comfortable to use the phone when sleeping and saving battery. All you have to do is shake it and it will awake instantly.


Available in 3 Stunning Colors: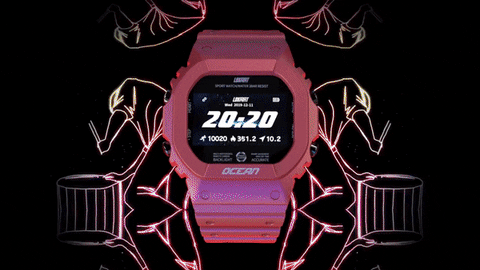 Carefully Selected Premium Materials: Designed with the top quality materials to be long-lasting and provide you with the best user experience.

Alarm Clock: Easily set up to 3 alarms for your greatest convenience.


Specifications:
Compatibility: Universal Compatibility
ROM: <128MB
Functions: Passometer, Fitness Tracker, Message Reminder, Call Reminder, Alarm Clock, Heart Rate Tracker
Languages: English, Russian, Spanish, Portuguese, Italian, French, German, Korean, Japanese, Arabic
RAM: <128MB
Waterproof Grade: IP68
Battery Capacity: 120-180mAh
Screen Shape: SQUARE
Resolution: 130*130
Case Material: Plastic
Display Size: 1.14 IN/  2.8 CM
Band Material: Silica Gel
Please allow 10-24 business days for the item to arrive.