Stop Shaving, Plucking, Waxing, and Threading
The Hair-Off™ IPL Hair Removal System is the fastest, safest and most painless way to remove hair permanently.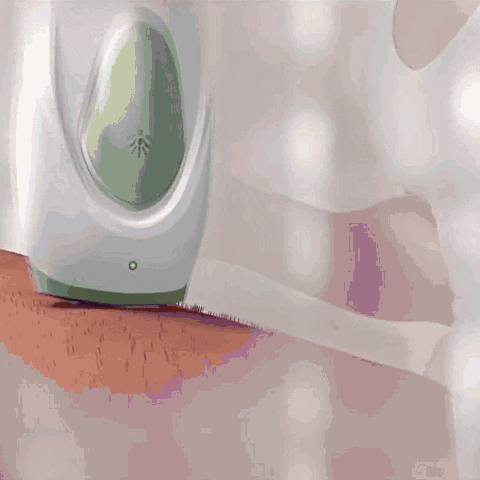 The Hair-Off™ IPL Hair Removal System uses laser technology that emits rapid light pulses. This works under the skins surface to target hairs at the root to inhibit their growth.
Say Goodbye to Shaving, Waxing, and Expensive Clinic Treatments FOREVER!
BENEFITS
Painless - Remove unwanted hair without even noticing it
Safe - Clinically proven and tested by dermatologists
Suitable for the whole body
Permanent hair removal - Laser technology targets hair at the roots
5 power settings
EASY TO USE: No batteries or charging required, simply plug in the device to begin treatments. Bring the machine close to the target area so it is perpendicular to the skin and apply the laser light treatment. 
How often do I need to use it?
We recommend using your handset once a week for the first 12 weeks. After this period use your handset once a month for 3 months or until satisfied. To maintain hairless smooth skin, use your handset once every 2 to 3 months, or as needed.

Which areas of my body can I use this on?
You can use your handset on your entire body, including your face.
Please allow 10-24 business days for the item to arrive.